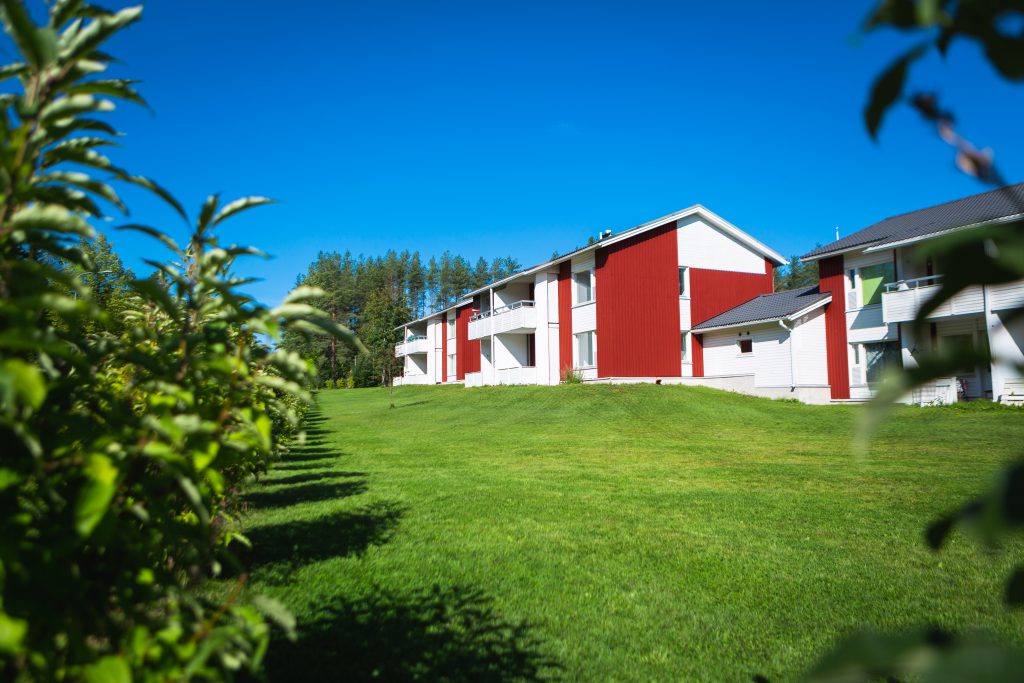 Did you know? All our properties are less than 5 km away from the local supermarkets and the schools and municipal services of Kauhajoki are never far away either
Kauhajoen Asunnot also helps apartment-seekers in English. From this page you can find an overview of all the different rental properties we have in our portfolio as well as some basic information about Kauhajoki suburbs and what one must consider while living in a rental flat in Finland. The shortcut menu will help you move quickly between sections as required.
Are you looking for a student apartment or simply a rental flat in Kauhajoki?
Browse our available rental apartments (page in Finnish, opens in new tab) and then apply for an apartment by filling out the application form.
Tip: If you are not yet familiar with the Finnish apartment terms and abbreviations, you can check out some keywords here. You can also return here from the link at the end of the section. Happy browsing!
Shortcuts to different topics
As this guide has a lot of information, you can use the shortcuts below to speed up navigation through the different sections. The Return to main shortcuts menu link in each section will jump back to this point.
The text in this section has been paginated (i.e. divided to several sub-pages) to make for a smoother reading experience, especially on mobile devices. You can also move between English-language sections by clicking on the the page numbers at the bottom of each page. Outbound links – that is, links to external websites – are marked in the text for ease of use with accessibility tools like screen readers, and they open in a new tab.
Please note: Some of the content behind outbound links may be in Finnish. If the destination page does not have English as an alternative in the language menu, you can automatically translate the page contents from Finnish to your preferred language; see the guide below.
Automatically translating Finnish-language websites
We recommend using the browser version of the Google Translate as it offers an option to translate the text on an entire site from a link.
Copy the URL i.e. the link of the page you want to read.
Go to Google Translate (link opens in a new tab).
Paste the link you copied to the text-to-be-translated entry field.
Select Finnish as the language of the original and your preferred language as the translation language.
Click on the link appearing in the translation box below to visit an automatically generated translated version of the page.
Depending on the language pair selected, the translation quality may vary slightly. Finnish-to-English tends to have fewer inaccuracies than language pairs where the artificial intelligence creating the translation has not had as much training. If some information seems unclear, you can ask us for clarification and we will try to help to the best of our ability.